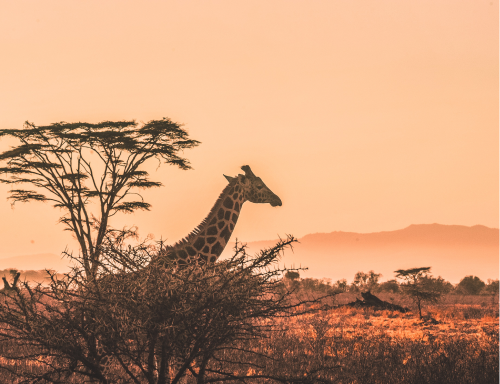 OUR
STORY
In 1978, Taylors Africa Safaris was founded by Professional Guide, Piers Taylor. It is now run by both himself and son, Charles as a family run, hands on safari company. Based in Zimbabwe offering a range of safaris filled with adventure and exploration like no other, Taylors Africa Safaris operates in Victoria Falls, Hwange National Park and Matobo National Park offering a multifaceted trip solely facilitated by Taylors Africa Safaris.
We believe in safari as a journey that immerses the senses and awakens the spirit. Our priority at Taylors Africa is to take our clients on a once in a lifetime journey through the Western side of Zimbabwe starting in Victoria Falls or Bulawayo.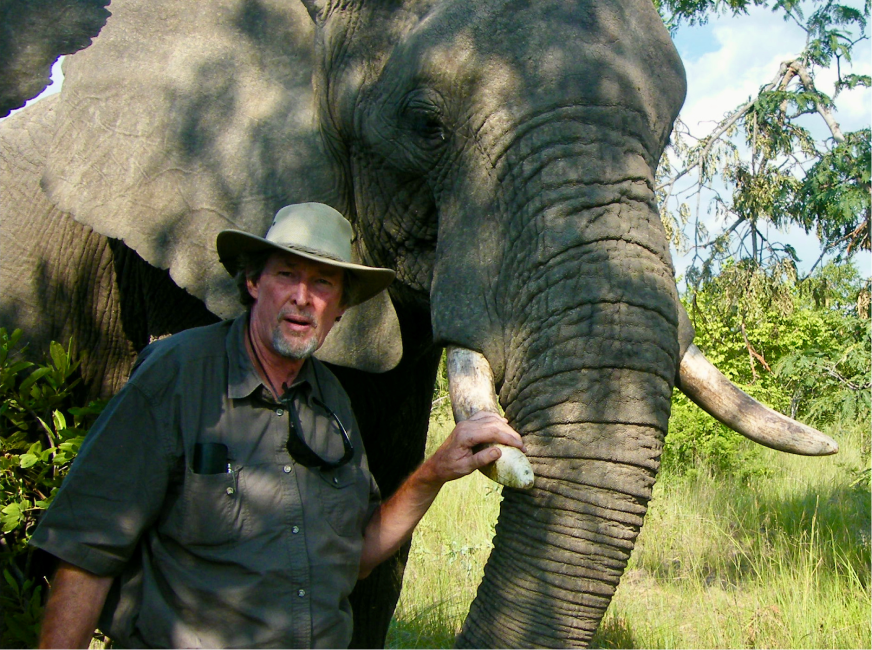 Piers Taylor
Founder of Taylors Africa Safaris and professional guide.
Charles Taylor
Head of operations and expeditions.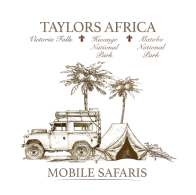 Our signature mobile safaris which either start in Bulawayo or Victoria falls are an airport to airport multi-day safari solution for our clients, showing the best of what Zimbabwe has to offer. Hosted, guided and transported by Taylors Africa's guides giving our clients a second to none safari adventure.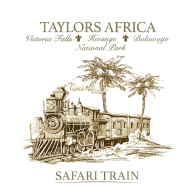 Our 120 tonne safari train caters to larger groups allowing them the safari experience whilst on rails traversing the world famous Hwange National Park during the day. Please note that this is a fully catered option with sleeping cabins aboard the train.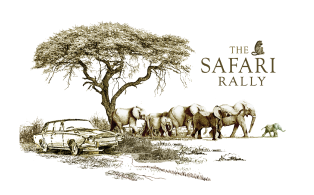 This is a four day, 250 participant, self drive, whirlwind of an event that is hosted and organised by Taylors Africa Safaris every year with a portion of the funds going towards conservation. These contributions go towards several conservational initiatives in the national parks we operate in.
7 night Zimbabwe safari
5 Couples
We were booked on the 7 night Zimbabwe safari. But such is the thoroughness of Charles Taylor we had the best holiday. We had very comfortable accommodation, and the food was fantastically prepared by Nelson. Victoria Falls was such fun and the game viewing in Hwange national park was world class. The trips into Matobo were fantastic. We went Rhino tracking on foot, and this is definitely a highlight. Coming within 30 meters of Rhino and having them sense you and eye you off is exhilarating! We visited traditional villages and communities and saw how people really live, not a staged tourist village. We hiked up to see some incredible rock paintings in a cave and had a fantastic sundowner at Rhodes grave. On our last day, when the tour was scheduled to finish, Charles found out we had an afternoon to kill, so he went out of his way to show us around the Bulawayo Club and a visit to the railway museum, which is very interesting. I thoroughly recommend this tour and the services of Charles Taylor.
Amy – Australia
Best week of our lives
16 Friends
We had the best week of our lives! Planning the whole trip with Bernie was so easy and the days with Charles in Bulawayo, Matobo, Hwange and Vic Falls were just amazing! Best guide ever!
Sophie- Spain
Best safari experience in Zimbabwe!
20 Friends
Charlie and his team made our time in Matobo ,Hwange and Victoria Falls something that we will remember forever! Not only did we get to see the spectacular wildlife that Zimbabwe is home to, but we got to learn so much about every plant and animal we saw thanks to Charlie and the other guides. The meals and hospitality were better than any resort or lodge and the prices cannot be beat!
Alex – USA
Well looked after
12 Pax
Fantastic safari at Hwange with an add on at Vic Falls too. Charlie's knowledge and enthusiasm is unsurpassed and he had a great team with him on this tour who looked after us so well and always went the extra mile. Fantastic meals too. And amazing animal sightings.
Bobby-USA
Incredible variety on this fun and interesting trip through Zimbabwe
22 pax
We had such a fun time during our Safari experience in Zimbabwe. Charles and Piers were excellent guides. Always on top of things and lots of fun. We did so much stuff it's almost hard to remember. Highlights were White Water Rafting, Seeing Elephants in Hwange National Park, the Matopo Hills with it's history and some of the other wildlife in Matopos National Park. Overall I'd give this a 10/10 which is the same as 5/5 which is the same as AMAZING. Highly recommended and would use Taylor's Africa again in a future trip for sure!
Conrad- USA
What A Trip!
20 pax
We did a day trip in Matopos with Charles and had the best time! We walked through the bush to see rhino, saw ancient bush man's paintings up in the hills, tried 'chibuku' beer and watched the sunset with gin & tonics at 'World's View'. Charle's is incredibly knowledgable and the day was full of laughter and excitement.
Gergon – Germany
Best experience ever!!
10 pax
Taylors Africa Safaris lived up to everything & more. Charlie & his team were amazing hosts & treated us so well. From the food, the accommodation to seeing 300 elephants around a watering hole, everything was perfect! Huge thank you. Katie – Australia
Katie – Australia
The best bush experience you could hope for
15 Pax
Charlie and his team are fantastic guides, cooks, and trackers, and his trips are by far the best way to see this part of the world. As a born and raised Zimbabwean, with a long family history in the area, Charlie will get you to all the right spots along the Vic Falls – Hwange – Matopos route. Do the rafting. Do the helicopter ride. Relish the camping. Drum around the camp fire. Come with an up-for-everything and Zimbabwe will reward you.
James – UK
Best 9 days in Zimbabwe
34 pax
A very enjoyable trip with a large group of family and friends.
Extremely knowledgeable tour guided who have a passion for conservation and wildlife.Seeing rhino so close and without any gates/fences was a fantastic experience.A brilliant trip, worth the money, and a must-do trip if in Zimbabwe.
Conrad- USA